May 6, 2009 by Decatur Dan
Click image to view more.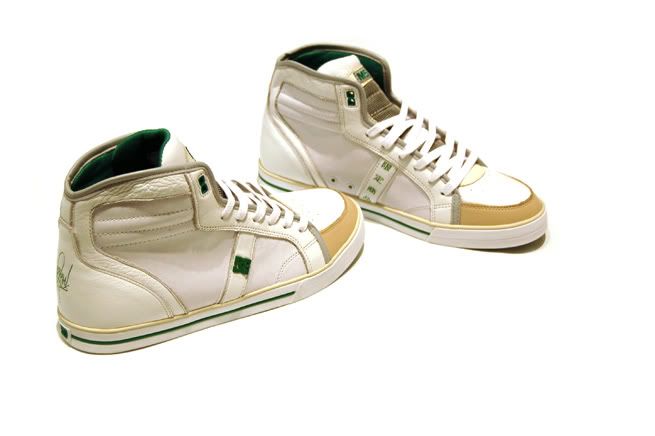 DC continues to show off their Xander model by collaborating with Mike Shinoda of Linkin Park. This isn't the first time the
two of linked up for a project, due to the success of the first release Shinoda and DC teamed up one more time to bring us
this lasted model now available at Standard Lenox Square. The shoe features a fish scale clear rubber sole, white premium
leathers, suede toe box and more more subtle hints of value that bring the shoe to retail for $130. Click image to view more.